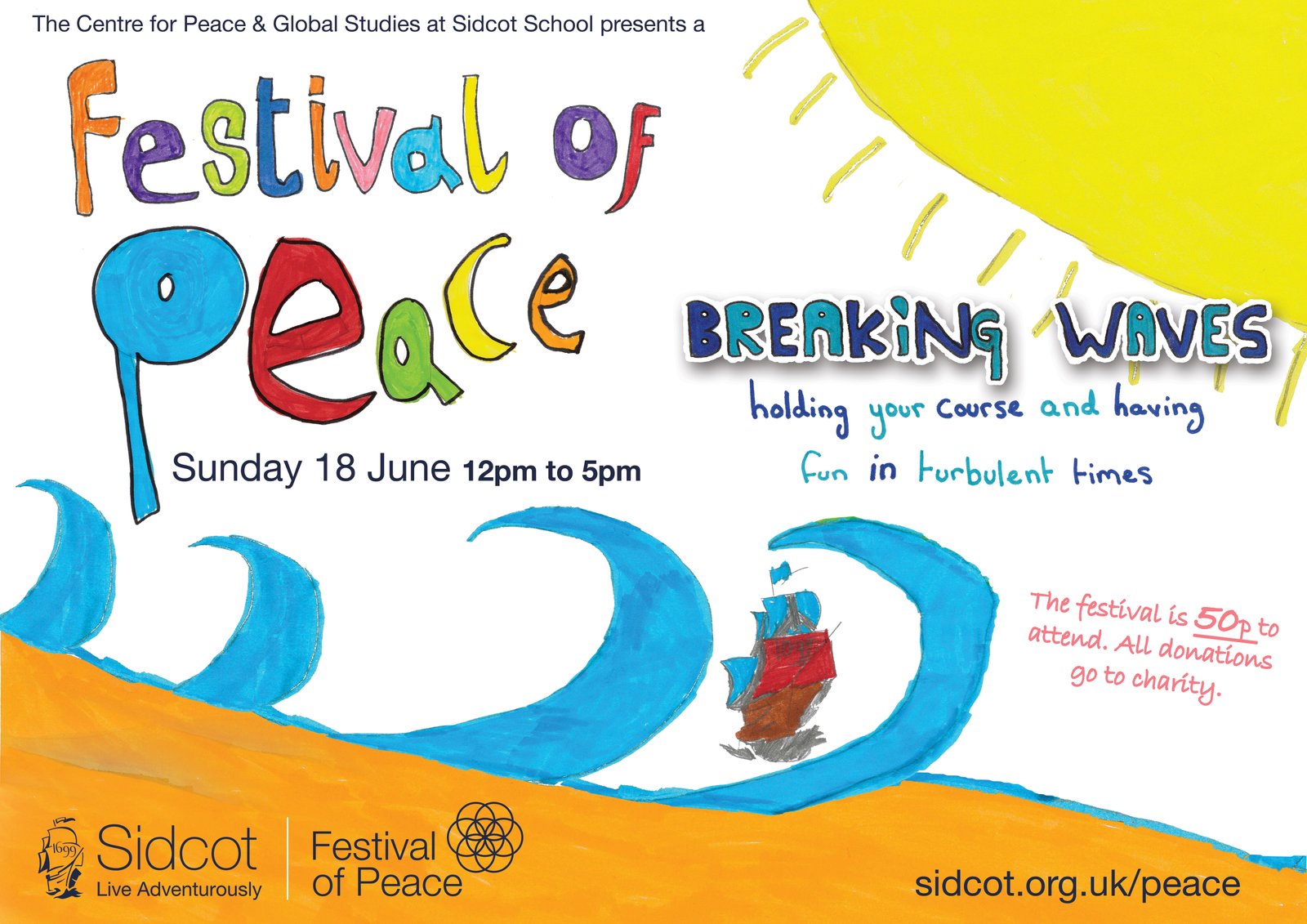 Sidcot Peace Festival
Sidcot Peace Festival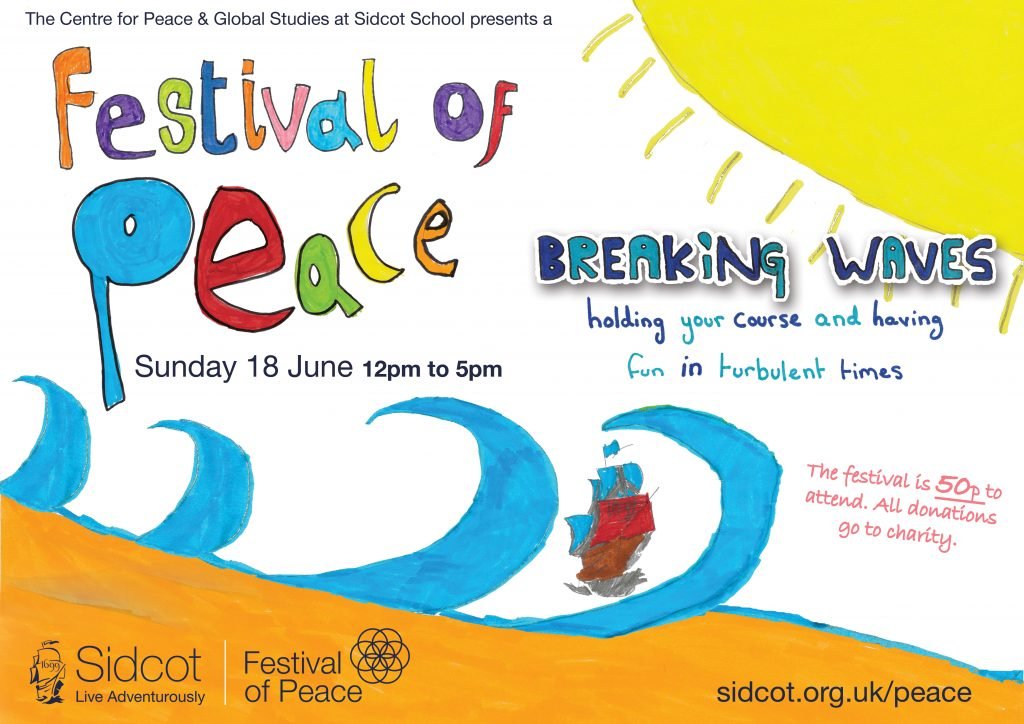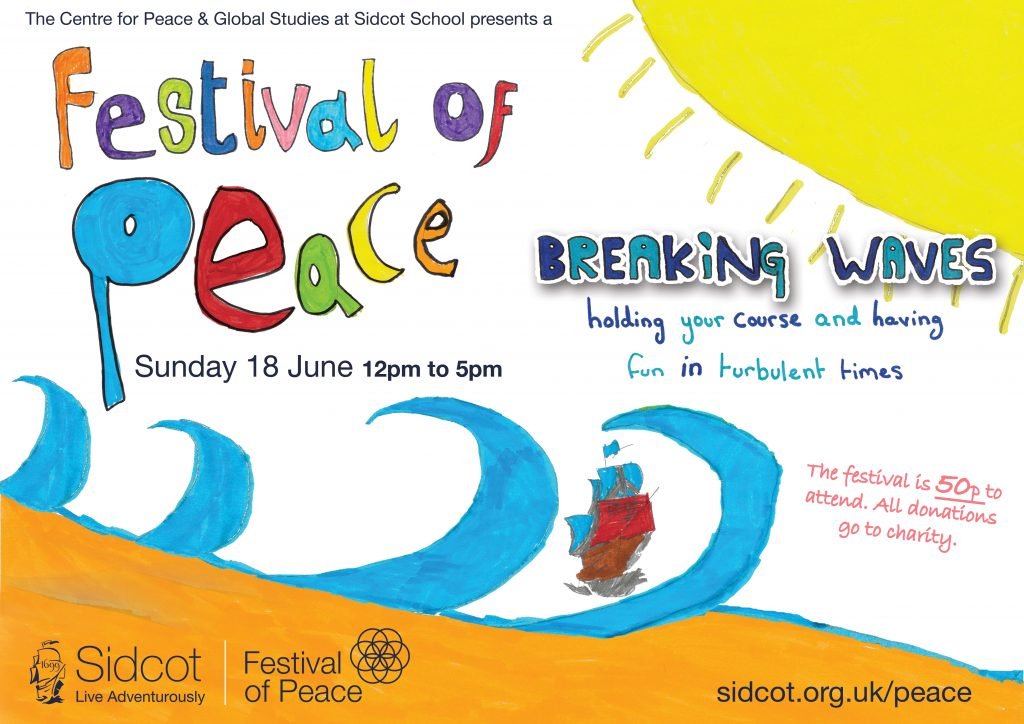 Jo Berry is a speaker at the festival of Peace on Sunday 18th of June at Sidcot school.
The Centre for Peace and Global Studies at Sidcot School would like to invite you to our Festival of Peace on Sunday 18 June, with the title 'Breaking waves: holding your course and having fun in turbulent times'. The theme of the day is a moving future; this came out of a discussion with our students, where they feel that the goals are always moving and a soon as they think they understand one issue of how to help solve a crisis or impact the environment, the target changes and they have to find new skills and ideas to solve them. Instead of weighing them down with challenges that seem impossible to solve, the idea was to create hope and to hear about practical solutions for their future.
All the speakers, acts, entertainment and music has been carefully selected and pulled together with our student body. We hope you enjoy it!
A token 50p donation is required for entrance. This will be given to charities attending the day. For more information see here.