Jo Berry – Founder
Jo Berry – Founder
Jo Berry has founded the charity 'Building Bridges for Peace and is an international speaker and workshops facilitator committed to bringing peace to the world. Jo is also an executive committee member of Uniting For Peace which promotes a culture of peace, non-violence and sustainable development. She is on the Board of the Global Alliance for Ministries and Infrastructures for Peace and is working to create a Department for Peace in Europe. Jo is also a founder member of Survivors Against Terror. Its mission is to help our country tackle terrorism more effectively and ensure victims and their families get the proper support. Jo shares her story below.
On October 12th 1984 my father, Sir Anthony Berry and 4 others  were killed in the bombing of the Grand Hotel, Brighton as they attended the Conservative Party Conference. I made a personal decision just two days later, to bring something positive out of this emotionally shattering trauma and to try and understand those who had killed him. I chose to give up blame and revenge, instead taking responsibility for my pain and feelings, transforming them into passion for peace. The journey of healing began with my intention and I trusted that life would then bring me the opportunities to heal and grow. Two months later I randomly shared a taxi with a young Irish man whose brother had been in the IRA and had been killed by a British soldier. We should have been enemies but instead we talked about a world where peace was possible and where there were no enemies. As I left the taxi, I had a flash of inspiration, this was one way I could make a difference, I could build a bridge across the divide.
The hardest bridge to build was with Patrick Magee, who was sentenced for his part in planting the Brighton bomb and released as part of the Good Friday Peace Agreement in 1999. I made enquiries from mutual friends and finally met Pat for the first time in November 2000 at a friend's house in Dublin. My intention was to hear his story so that I could experience him as a human being rather than a faceless enemy. I was scared and had doubts, but the strongest part of me needed to see him and speak to him. I asked him many questions and shared a little about my Dad. At first he began to express his political perspective, which though I was familiar with was hard to hear but I could see he was a sensitive and intelligent person.
Then something changed. He stopped talking and said he didn't know who he was any more, he wanted to hear my anger, my pain and what could he do to help. It was as if he had taken off his political hat and had now opened up and became vulnerable. The conversation was very different after that and a new journey started, one which we are still on. He now had a need to meet me and rediscover his lost humanity. When he planted the bomb he was not seeing human beings in the hotel, they were just a means to an end. During our meetings, he began to develop the awareness that he had killed a human being with a soul, someone he could have sat down and had a cup of tea with. He would later say that he was disarmed by the empathy I gave him, that he would have found it easier if I had met him shouting, blaming and defending my position. I wasn't there to argue my point; I was there to listen and experience his humanity. After three hours I could not talk any more and ended our meeting by thanking him for his willingness to engage with me so honestly and he said he was sorry he had killed my Dad.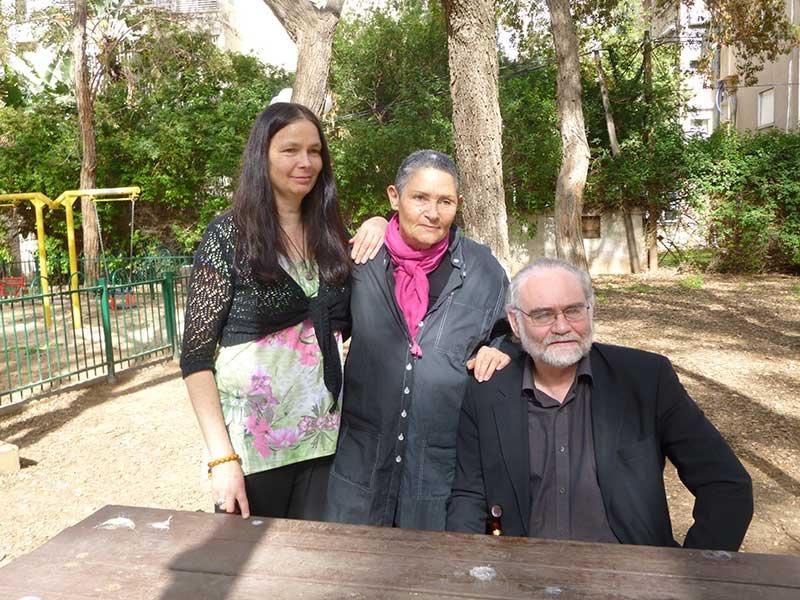 Looking back on the years which have passed since the bomb, I am so touched by the amazing people I have met and the opportunities I have had to make a difference. I have now shared a platform with Pat Magee over 300 times and I see how our dialogue has inspired others to choose a non-violent ­solution.  I have learnt so much from this ­challenging dialogue and continue to do so. I have learnt about my capacity for violence and for non-violence. I am learning to give up blame and choose empathy.
I passionately believe that there is humanity in everyone, and every time we demonise the "other" we are delaying the onset of peace in this world. Once we find our own humanity, and we see the humanity in the other, then we are going to want them to have their human rights, their good housing, food, ­medicine, education and freedom to be themselves, to be safe and secure. We will want for them all what we want for ourselves. Peace happens when we treasure everyone, all creatures, our land, our planet, and work together to find solutions in which everyone wins.
We have been speaking in many different places including Lebanon, Rwanda and Israel and Palestine.  We have been all over Europe and in the UK we have spoken in schools, Universities, religious groups, youth groups and many organisations.
I am now focused on working with young people and and empowering them to be positive changemakers.