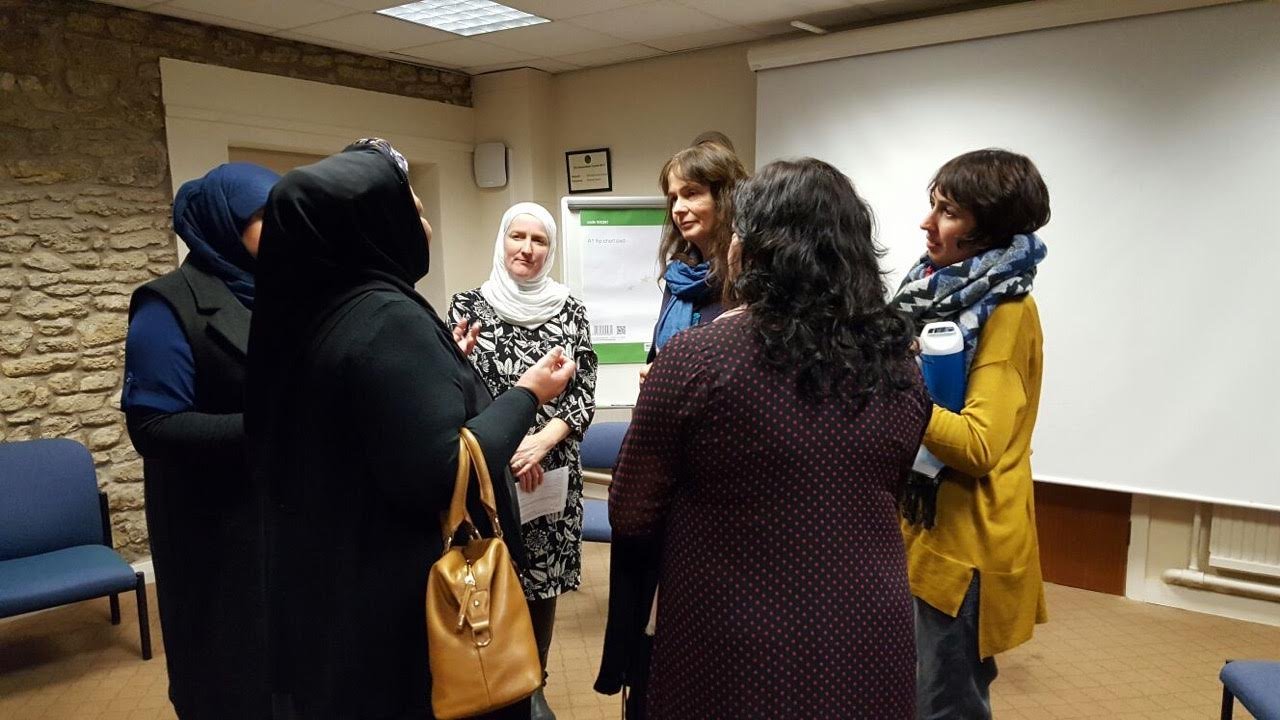 New Video and report of three events
New Video and report of three events
I spoke at three events in the last week of November and each has been amazing and powerful.
​The first event was ​R​ising 2016 held in Coventry Cathedral where there were speakers for two day​s, ​ the panel on violent extremism interest​ed​ me greatly and ​Lord​ ​Alderdic​e asked ​u​s all in challenging times to find new ways to live and engage with those we don't like, how true. I saw a powerful film on Northern Ireland called ​'B​orn and ​R​eared​'​ that explores contemporary Northern Ireland through the lives of four men living in the aftermath of violent conflict​. A ​  story about reimagined identity of place and fragility of  masculinity was filmed over a year with the men in and around their houses and left me with many questions as to how the p​eac​e in Northern Ireland becomes sustainable. I was on a panel with my good friend Richard Moore who I've known for over 16 years. He always inspires me and there was such wisdom in what he says.​ I had to leave before the final sessions to get to Brighton but left full of hope that though there is much work to do there are many of us doing it​. Lord Alderdice summed it up well with ​
"Do not come away from #RISING16 expecting to see a tsunami of progress. What we are trying to build are ripples of hope​.'​
The second event was the ​Meaning ​ conference in Brighton, it is always powerful and touching to​ be​ back in Brighton.​ The conference​ is the annual gathering for people who believe business can and must be a force for positive change in our dynamic and volatile world. I listen​ed​ to every speaker​,​ learning and feeling inspired​ and ​ by the end of the day my worldview was​ strengthened that together we can make a difference​. One of the ​ highlight​s​ for me was Claire ​Patey ​from the ​E​mpathy Museum, where you can physically walk in different shoes and listen to their story on headphones in order to activate empathy so we can truly move to seeing the world from someone else's perspective.
Paul Mason introduced all the speakers and I ​was very inspired by  his call for action. ​'
​'​Do something every day, every hour that resists racism, proto fascism and misogyny. Don't tolerate the ideological bullshit spread by the ultra-right in your life.​'​'
My talk went down very well, video above, and​ the​ rest the day I had positive feedback and how my understanding of  empathy had affected them​.
"Jo's story is a remarkable one that has a profound and palpable effect on audiences. Her quietly powerful and authentic delivery underpins the message beautifully. At a time when compassion and empathy is so very much needed in our divided societies this story will make a valuable and thought-provoking addition to any line-up."
I also facilitated a workshop on conflict transformation and decided to set up two exercises with very little input from me. In the closing circle the words which had led to people seeing their conflict in a different way were the words, 'what can you do to change the current situation?' I see that we are often not asked but we are told how we need to change. It is so important that we know each one of has the means to change. One participant said,
Jo has a notably gentle and kind authority about her and this serves to create a very safe setting – a setting in which her workshop participants are immediately put at ease.  Then, there's the way Jo gets everyone working in pairs with physical objects – stones, jewels, buttons and the like.  This saves people from over-thinking and just staying in their heads.  It took us by surprise (in a delightful not a scary way) and got us to a deeper level surprisingly quickly.  In no time at all, in the workshop I attended, participants who just a few minutes earlier had met as strangers were leaning in to one another, being fully present to each other, sharing important concerns – listening intently, being heard.

Importantly, Jo's skilful and respectful management of the workshop kept the human connection I am describing focused and purposeful.  In our pairs, and in the conditions of safety and trust that Jo had so naturally established, we were each of us able to explore a 'live' issue that was challenging us.  In all cases, I think, we found the experience genuinely helpful.  We emerged being able to see the issue in a new way (and even, perhaps, as no longer an 'issue' that needed to trouble us).  We learned something new about ourselves.

I was genuinely impressed by Jo's wisdom and intelligence, and by the effectiveness of the process she led us through.  I would recommend this workshop for participants of almost any background or age.
The last talk was a private group at the retreat near where I live a​t Ammerdown,​ I was invited to speak by Julie Siddiq​i for the ​ Muslim Women's Leadership Development Programme ​​with some exceptional women from across the country. ​I opened the ​ first session​,​ each of the women​ there​ are leaders in the community and doing incredible work in many areas. I felt very honoured to be part of their group and open the first session. We had a long time​ for questions and responses and the conversation went very deep. Everyone there had experienced  being demonised and the effects of hatred post brexit. At the end of the evening, most are gone to bed and we had a very honest conversation and I heard that for them to hear that a white non-Muslim woman had acknowledged their pain and their humanity meant a lot to them. Something so simple as really caring, saying I see you in your full humanity,  can have an enormous effect. I remember when  I heard someone in  West Belfast say they felt heard the first time by English person and how much that meant to them.  It seems the most important gift we can give to each other in these challenging times to say I care, I see you and I acknowledge who you are and what can I do to support you. We need to counter the divisions and conflicts, building bridges and taking care of those struggling.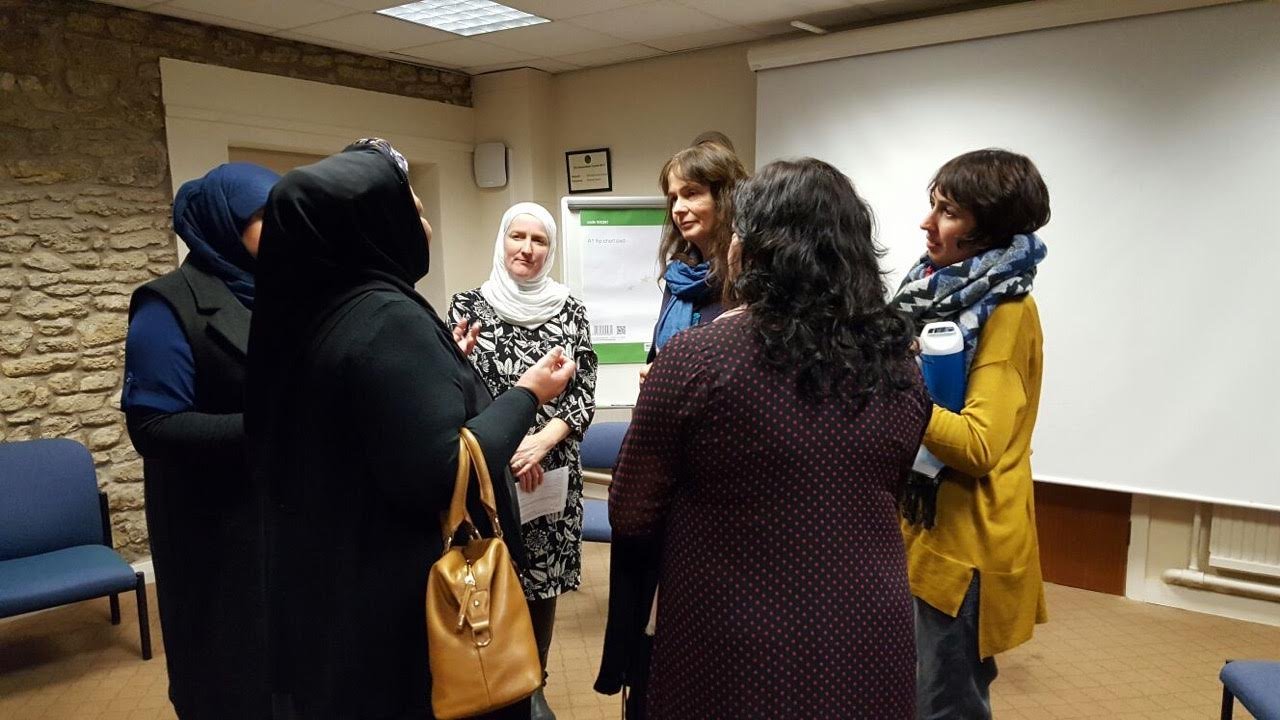 ​I am honoured to have spoken at all the events and know more offers to contribute will come from all, especially my last one. ​