The Festival of Education
The Festival of Education
On July the 7th, Pat and Jo gave their first talk in person after a few years break. The response was amazing and the feedback and photos below capture the session very well. The title was 'Making peace with the Enemy', and the questions carried on after the talk was finished.
Jo Berry and Pat Magee first met in 2000 in Dublin in a private house after his release from prison under the terms of the Good Friday Agreement. In 1984 Pat, as an IRA volunteer had planted the bomb at the Brighton Conservative Party conference which killed Jo's father. In the last 22 years Jo and Pat have worked together promoting peace and reconciliation in a wide range of places and circumstances both in the UK and internationally, sharing a platform over 300 times. There have been some challenges and also moments of healing and deep insight which they will share with you.
At this talk Pat and Jo will reflect on how their lives have been changed over that time, and what lessons they have to share with those seeking to reconcile the ever-deepening divisions in society. This event is a rare opportunity to hear two people whose transformational and unique reconciliation work is internationally recognised.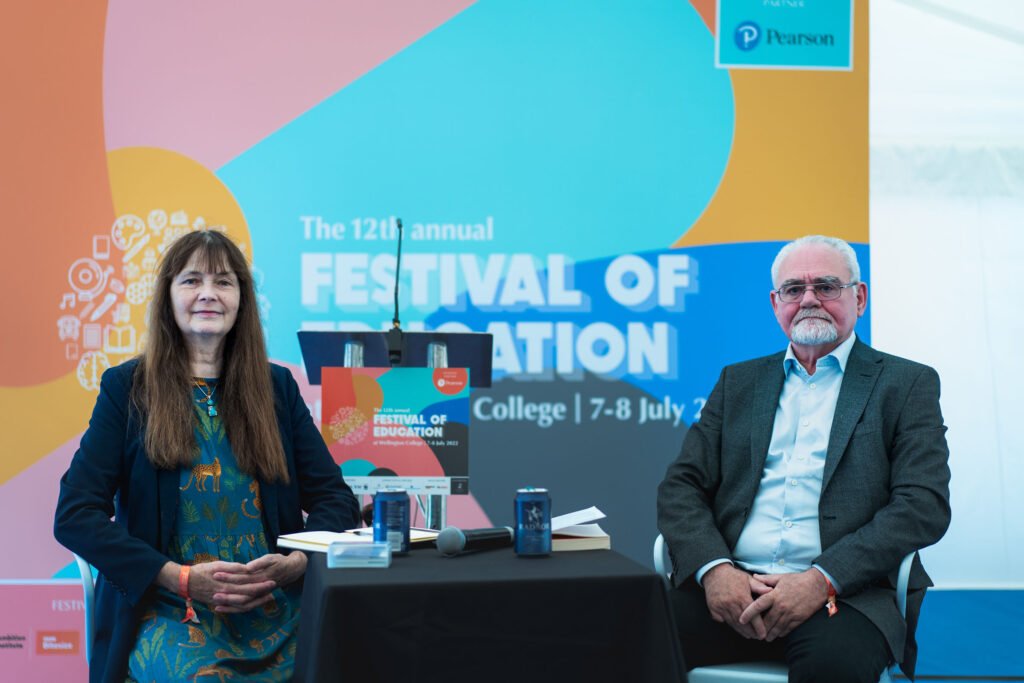 "Seeing Jo and Pat speak together is truly empathy in action. It's a vital event for any person, adult or child, to experience and witness. You have to remind yourself of the connection between the two people in front of you, that one killed the other's father and then be blown away by the forgiveness, empathy and trust that is shown by either side. Living in a world of clear division, it is witnessing Jo and Pat speak openly about their viewpoints and how they have built a bridge for communication and respect that should be observed by all. It's a conversation that everyone should witness in their lifetime. You don't have to pick a side, you do not have to agree with what is being said and that is the power of Jo and Pat together – that they show empathy is the way forward to peace."
Ed Kirwan
CEO, Founder and Filmmaker at  Empathy Week
Watching Jo and Pat share a stage is a powerfully moving and uniquely valuable experience. Pat and Jo offer us insights into deeply personal pain and a complex and ongoing journey of human connection. By hearing their story, we are afforded the opportunity to reflect on the choices we all have: to hurt or to heal; to be divided or to promote peace and tolerance.

I have been extremely lucky to hear Pat and Jo speak twice: once when I was a sixth-form student and this year in my early 30s. Regardless of your stage of life, this is a must-see. Whilst honestly confronting the challenges that arise in their conversations, Jo and Pat open our eyes to the transformational possibilities of empathy, communication and understanding – vital lessons for us all. 
Miriam Carter-Fraser
Research and Curriculum Lead at Empathy Week