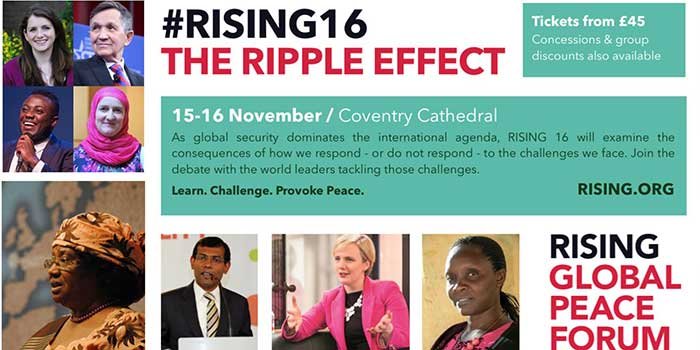 RISING 16 Global Peace Forum
RISING 16 Global Peace Forum
Jo Berry will be speaking on a panel at the RISING 16 Global Peace Forum.
Other members of the panel are Rt Hon Sir Jeffrey Donaldson MP, Prof Deirdre Heenan and Richard Moore.
RISING 16, is the second annual gathering of the RISING Global Peace Forum, will be held in Coventry from 15 to 16 November 2016.

More details
http://buildingbridgesforpeace.org/peace-event/1477/