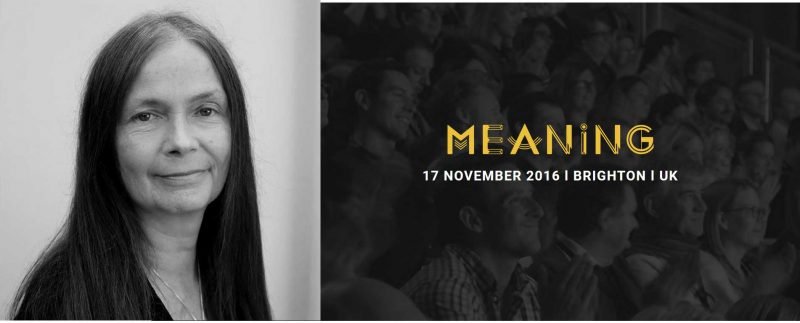 Meaning Conference
Meaning Conference
Jo Berry is very happy to be a speaker and workshop facilitator at the Meaning Conference in Brighton
Meaning is the annual gathering for people who believe business can and must be a force for positive change in our dynamic and volatile world.
We are fellow travellers on a journey to discover new ways of working, living and organising that put humanity and planet above profit and growth.
This year's guest director is the journalist and broadcaster Paul Mason. In collaboration with the Meaning team he has curated a programme of speakers, panelists and guests who will inspire you with stories, empower you with self-belief, arm you with practicalities and blow your mind with ideas. They are the pioneers, bringing ideas from the edges, to create change at the heart.
Workshops
In addition to the main speaker programme for Meaning 2016, there will be smaller, more intimate sessions, running throughout the day. These will provide an opportunity to explore some of Meaning's key themes in an interactive way.
More Details