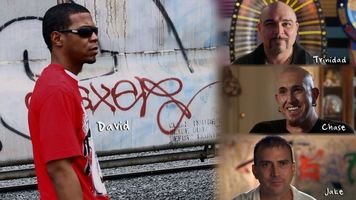 Peace Partners
Peace Partners
Jo Berry is giving the key note speech at Inside Peace and will be sharing her vision of building bridges in 2017.
Inside Peace
Screening Event 
Venue: THE MAY FAIR HOTEL
Stratton St, Mayfair, London W1J 8LTDate: Saturday 28th January 2017
Time: 15:00 to 18:30
---
15:00 Doors open
15:15 Welcome and introduction from the MC
Movie
Speaker followed by Q&A panel session
17:30 Conclusion
17.30 – 18.30 Networking – opportunity to make valuable new connections
​Several years in the making, 'Inside Peace' is a feature length documentary that follows four inmates doing time in Dominguez State Jail, Texas, USA. Violence, addiction, unemployment, poverty and loss of dignity are some of the issues they have been familiar with during their lives.
​Attending the Peace Education class in jail, these men began to discover and re-connect with a personal sense of peace. Listening in the class they remembered how it felt to be in touch with their own humanity. They started understanding the power of appreciation and self-awareness. Having more clarity, when faced with decisions, they were able to make better choices.
Once out of jail the men try to re-join a society that can label them as a permanent problem. Having served their time in prison, they struggle to re-integrate with life on the outside. It's hard to get a job, especially a decent job, and sometimes it's hard to re-establish contact and regain trust with family and relations. It's tough but they remind themselves of what they learnt, and try to hang on to the sense of personal peace, self-worth and dignity.
Inside Peace was premiered at the British Film Institute in London in June 2016.