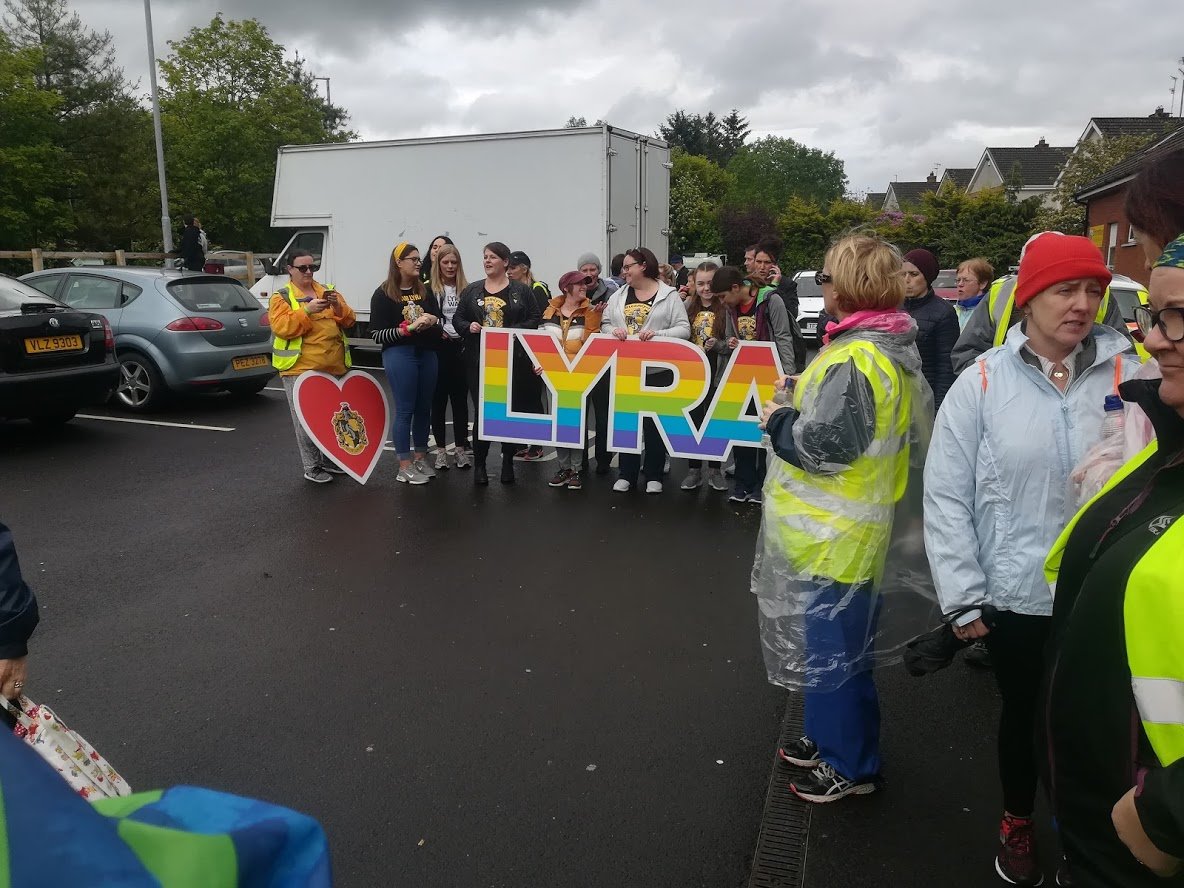 26 May 2019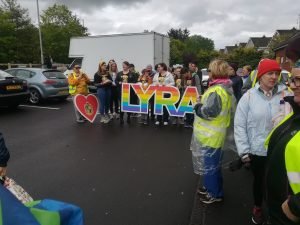 Hundreds of people took park in three-day walk in memory of murdered journalist Lyra McKee. Lyra was shot dead by a dissident republican group, the New IRA. The 70 mile walk from Belfast to Derry took place five weeks after the journalist was murdered. Jo Berry was among the walkers.
On the flight I was remembering my first moment landing in Belfast in 1985, when I saw British tanks out of the aircraft window and was stopped by soldiers as we drove to Armagh. Back then I was so naive but driven by this passion to contribute to peace. All these years later I still have that passion and remember the words of my poem, Bridges Can be Built:
sometimes I feel that my heart heals as Ireland heals
I am sorry for the suffering imposed by my tribe
I acknowledge your struggle
Bridges can be built
As my plane landed I felt my heart so alive as I connected with many people who feel like I do, that have been hurt from way back and more recently, so many people working for a shared compassionate future with no sectarianism and hatred, with equality for all. I feel strongly that since the referendum, well even before the voices in Northern Ireland have not been listened to, in the face of it looks like politicians' don't care about the people living there who are scared the Good Friday Agreement could be in jeopardy and people are worried about the thought of a hard border.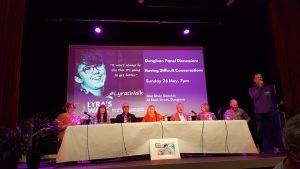 During the panel I had a opportunity to say, I am sorry that the Good Friday Agreement (GFA) has not been given the respect it deserves, I am sorry that the politicians have not been listening and that people in England don't seem to care. I want you to know that I care, and many others do back home. We care about the peace being maintained here and will do all we can to work with you. It is a shared responsibility.
Every moment was rich in meaning and connection, everyone very special and I felt such a blessing and privilege to be there. It was a joy to walk into Derry with people with old and new friends, people from different communities, all united in our wish for peace. I hear many stories and feel the solidarity with so many for a shared future. Along the way, many have touched me with their courage and vision as they struggled to walk the whole ways. We were cheered by passing vehicles which did much to lighten the load. I came home even more committed to do all I can to protect and honour the GFA. There were many miraculous moments, many deep sharing, many hugs and most of so much love. Thank you everyone, my heart is overflowing with gratitude and 'failure is not an option'.
Jo Berry
Lyra's walk team letter of thanks
Dear Jo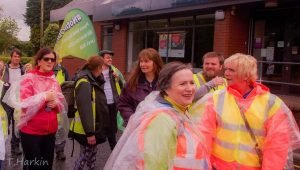 Something magical has happened in our connection with you which is hard to describe. You seem to sum up everything that our country should be. You are strong and yet responsive to everyone around you: you are so brave in your aims, yet you are affected by this conflict; you carry and honour the past that you are also focused on a better journey ahead, It is a marvel to us, that you, the daughter of a British MP and victim of the conflict  seem to hold the key to reconciliation and lasting peace in Ireland and between our two countries. We are so honoured that you gave your time to come and join us on Lyra's walk and to offer your insight and clarity at the panel discussion in Dungiven. I personally won't ever forget you and I hope we meet again. all at Lyra's walk team.