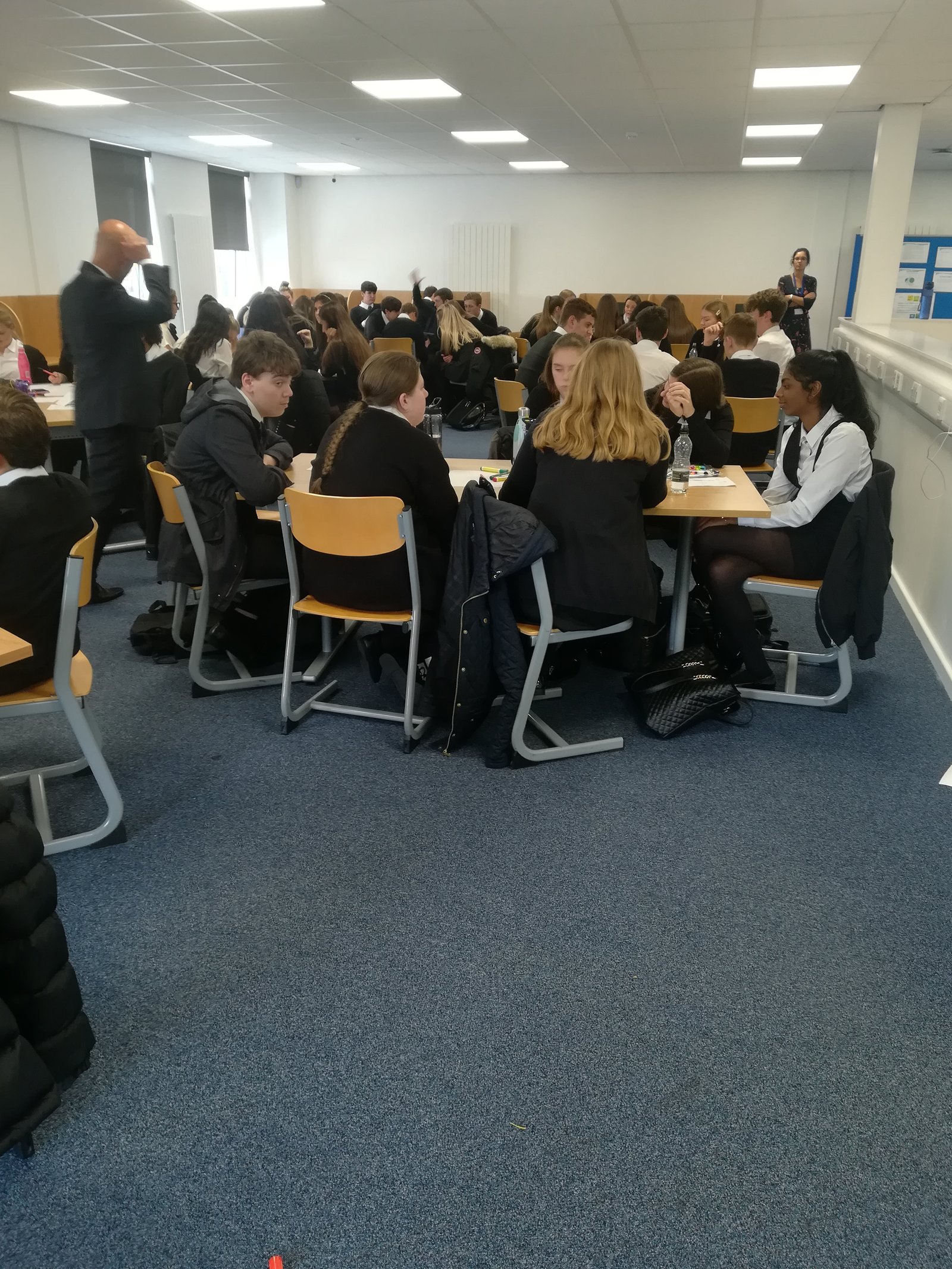 Becoming Positive Changemakers
Becoming Positive Changemakers
In September 2019 Jo went back for a third time to Sacred Heart school in Liverpool. She spent a day with the first year of six form and another day with the second year.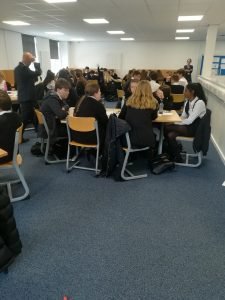 After starting with her story, she then asked them to look at themes throughout the day in small groups. The areas they covered were, forgiveness, media, their anger and sense of injustice and questions such as what is a terrorist. In the afternoon they worked on their own project to help change the world. The day ended with them presenting a poster that they created and giving a speech on five ways to change whatever issue they had felt needing changed. These covered a huge area from poverty, votes for 16-year olds, peace in the Middle East, global warming and bullying. The teacher Jo worked with said that the reason why the young people were so engaged and gave everything to the day was that after hearing her story they felt empowered and listened to.
Some Feedback
I would just like to thank you for giving us the opportunity to hear your personal story at school this week as it was filled with such positivity even in the hardest and most testing times. It really showed how you had a strong willpower to not only meet the man who killed your father but actually to work along side him week after week is simply inspirational. I know if something as tragic as this happened to me I would find it very hard in order to even meet the person responsible however after hearing your story I know in my heart it would bring me greater peace of mind and have a deeper sense of for filament rather than continuing to live in a resentful and negative mindset. I just wanted to say thank you for helping us to see that forgiveness is possible even in the most challenging of situations and helped us to put our own lives into perspective and show situations for what they truly are. You showed us that anything is possible if you put your mind to it and for this I can't thank you enough. To tell the story you did without showing spitefulness or anger was truly incredible as we could all see that although you were still hurt you chose to find the good that could come out of the situation rather than letting it ruin your life for the worse. You've helped me be able to see life for what it truly is and it's people like you who give me hope for the future.
Many thanks, Isabelle Carroll
Sacred Heart Catholic College
Jo has helped to highlight the goodness in society and to reiterate that there is always a person behind the action: they have a family and they have a need to carry out their actions, rightfully or wrongfully, and to see it through another's persons eyes is a key step to forgiveness. There is so much good in society and yet there is so much wrong that exists too. Jo helped remind us that our opinions matter and collectively we can make a change for the better so the past doesn't repeat itself. That fact that she can share her story with us has enlightened us to the true importance of forgiveness and the value of family. And for that we say Thank you
At the start of the day I didn't really understand what it meant to forgive someone who has wronged you and now I do. I understand that if you have the opportunity to tell someone your experience you should as it starts the healing process you need to undertake to get your life together and stay positive. Lately I have been very frustrated as the fact how badly climate change is truly affecting our planet. For Jo's session, I can take away that as a young person I do have a voice and I can make change on the things I am most passionate about (conservation and wildlife). From this I believe change is possible and that I can be the start of the ripple and persuade millions that we need to do something about the environment and not just wait for people to start and do something. My dream is too open a zoo/rehabilitation centre and educate as many people as possible as to why we need animals. One upon a time animals and humans lived in harmony, surely this can be done again.
Thank you for today, it brought me confidence that nothing is impossible, thank you.