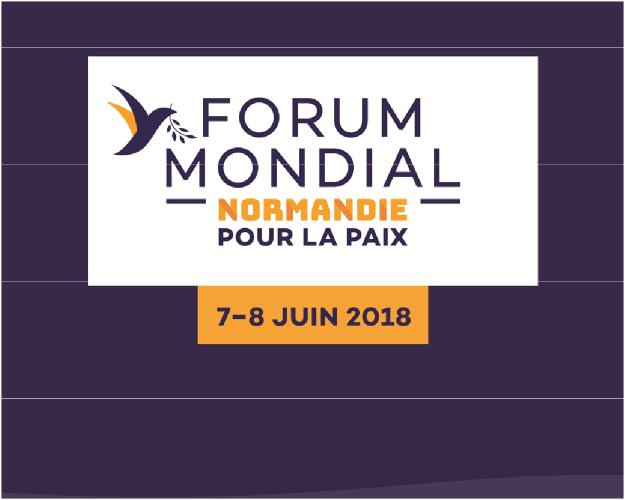 Normandy World Peace Forum
Normandy World Peace Forum
Normandie pour la Paix / Normandy for Peace
Jo Berry is honoured to be  asked to speak and contribute to the first Normandy World Peace form. Just as Davos is now the primary venue for discussing major economic matters, Normandy intends to become the place where figures from across the globe (leaders, experts, and civil society) come together to discuss geopolitics and international security.
Legitimised by its history, Normandy's ambition today as a region is to be recognised as a driving force for conflict resolution and the preservation of peace. The success of this major project
depends on our ability to interpret and understand the most critical issues the world faces today. Our commitment to this goal requires active involvement from all elements of society, from CEOs to
academic experts, along with representatives of global civil society.
On 7th & 8th June 2018, the 1st Normandy World Peace Forum will take place in l'Abbaye aux Dames in Caen (Calvados). The theme of this first Forum will be "Globalising Peace: New Wars, New Peace"
This international meeting will be attended by leading specialists in geopolitics. At their side, heads of state, academics and civil society leaders will be there.
Many famous guest speakers, politicians (such as Ban Ki-moon, former Secretary General of the UN), historians, intellectuals specialists on the topic will be there to start conversations about worldwide conflicts & peace.
For more information on Normandy for Peace initiative: https://www.normandie.fr/sites/default/files/documents/grands-projets/normandie-paix/Normandy_Peace.pdf