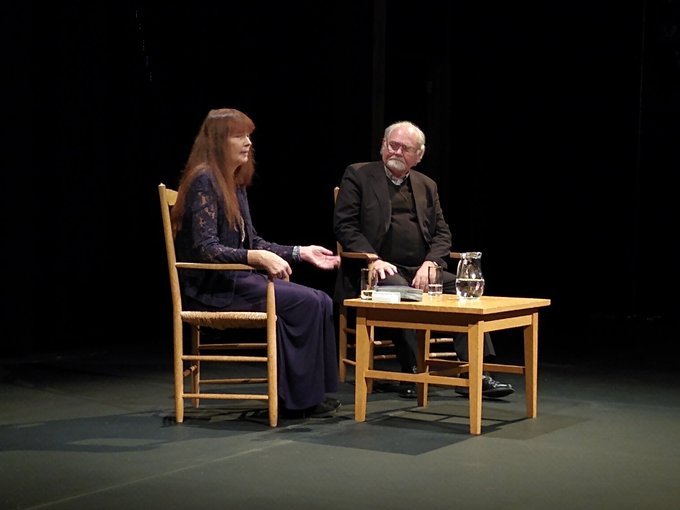 Video of The Journey – 21 Years after the first meeting between Jo Berry and Pat Magee
Video of The Journey – 21 Years after the first meeting between Jo Berry and Pat Magee
We now have the video of the remarkable talk which happened on the 21st anniversary of the first meeting.
Twenty-one years ago, the inspirational Anne Gallagher, who sadly is no longer with us, hosted an extraordinary meeting at her home near Dublin. She had written:
To heal the wounds of Northern Ireland, I believe you have to see humanity in the face of the enemy.' This occasion was to illustrate her words.
Sitting down together in her house over a cup of tea were Jo Berry and Pat Magee. Some 16 years previously, Pat had planted the IRA bomb at the Brighton Conservative Party conference which killed Jo's father. Jo's resolve to deeply understand this act had ultimately led to this transformative meeting. In the 21 years since Jo and Pat have worked together promoting peace and reconciliation in a wide range of places and circumstances, sharing a platform over 400 times. They have had some challenges and also moments of deep insight in their relationship.
At this meeting you will hear Pat and Jo reflect on how their lives have been changed over that time, what they have helped others to realise, change and heal and what lessons they have to share with those seeking to reconcile the ever deepening divisions in present day society.
You will have opportunities to ask questions, and there will be special guests from the last 21 years. We will also remember Anne Gallagher and her family for whom we have so much gratitude and love. She lived her truth every day in her work with Seeds of Hope – the peace organisation she founded. Read more at the Forgiveness project.
This event is a rare opportunity to hear two people who are unique in the world for the extent and depth of their reconciliation work.
It is also an occasion to support the work of Building Bridges for Peace. if you can please choose the donation ticket, any amount is very welcomed.