TALK – Talking with the Enemy
TALK – Talking with the Enemy
Jo  Berry is giving a talk and workshop on 19th of April  which is free and open to all.
As founder of the charity Building Bridges for Peace, Jo believes unbounded empathy is the biggest weapon we have to end conflict. Her words offer a message of hope and encourage us to see the humanity in others, at a time when political, religious and racial divides are deepening.
Jo will share her story, highlighting the lessons she has learnt over the last 40 years. In the second part of the session, participants will have the opportunity to ask questions, share their thoughts and practice the steps Jo will guide us through.
The main questions that we will be looking at are: How can we move beyond having an enemy? How can we communicate our pain and distress without blaming and making someone wrong and us right?  How would a conversation look that honoured their needs and yours, held dignity for both and allowed you to share the impact of their behaviour on you?
This exploration will take place in a context of safety and care.
Talking with the Enemy is a free event offered by Tools for Changemakers.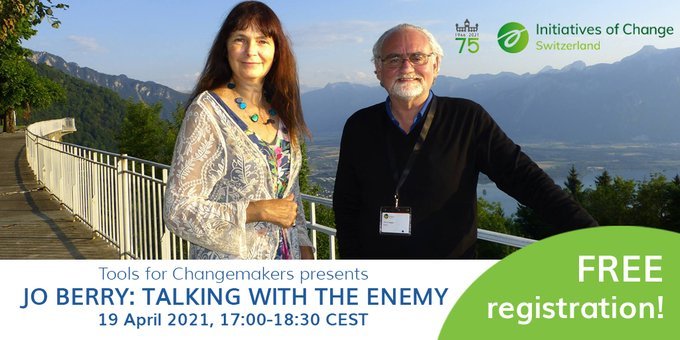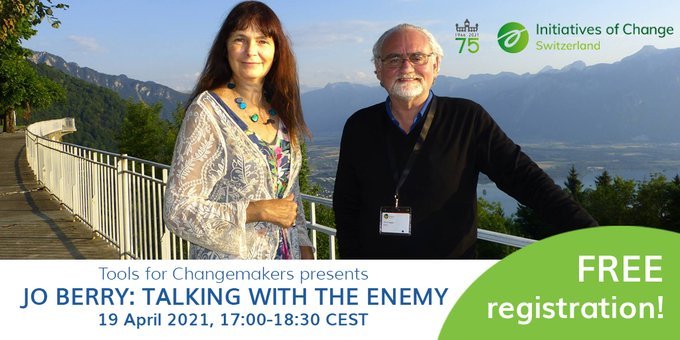 The session will be held online on 19 April 2021 (16:00 – 17:30 BST), in English without translation.