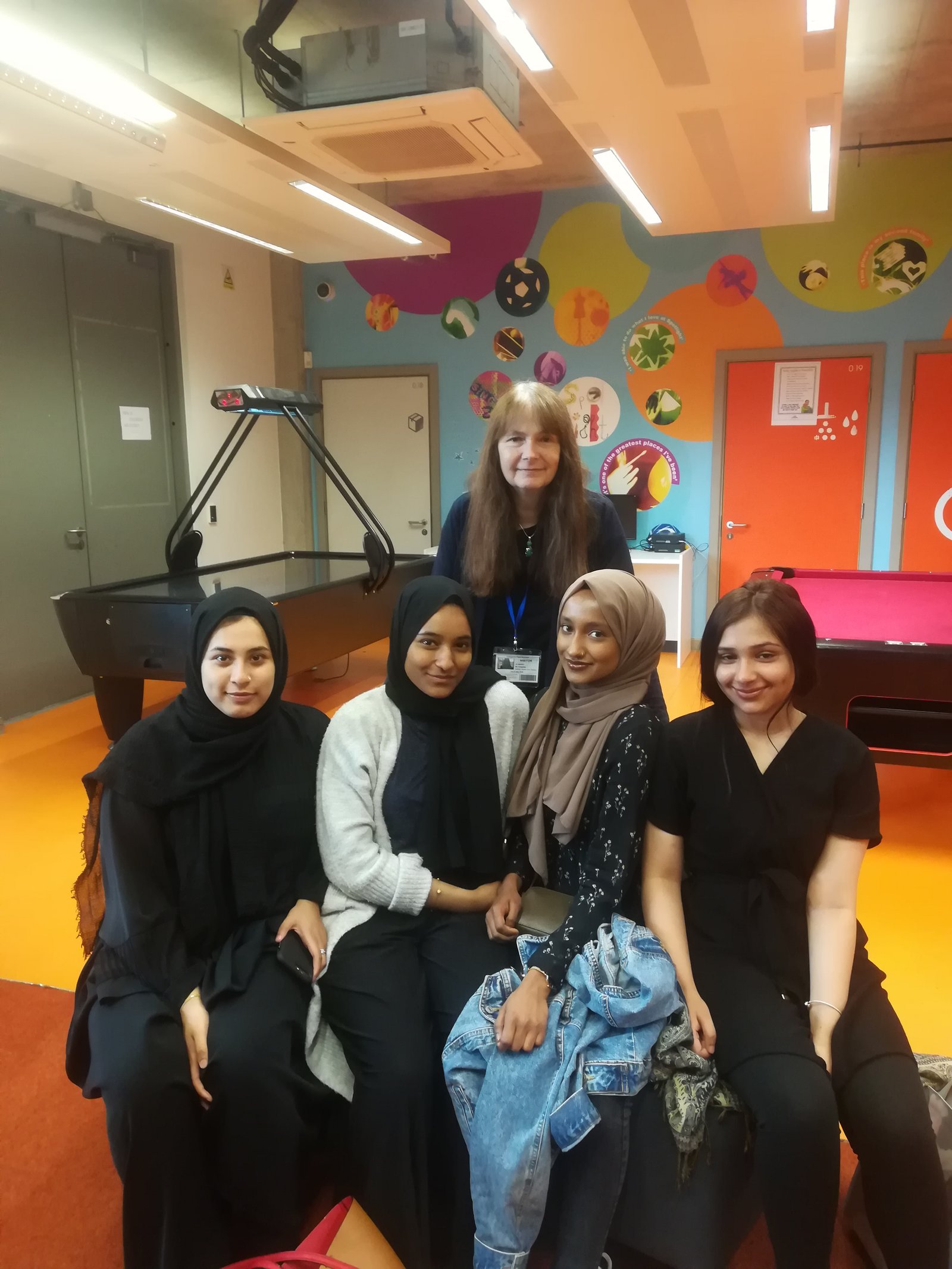 Supporting young people
Supporting young people
We have funding from the Coronavirus Community Support Fund, distributed by The National Lottery Community Fund to make a difference to young people living in communities affected by Covid 19. We will help them strengthen  their voice, resilience and empathy to become positive change makers.
Jo Berry can start with her presentation of sharing the story of losing her father in a terrorist attack and how she turned the trauma around to working around the world for peace. This included talking about why she met the ex IRA combatant who killed the Dad. In her experience the interaction after the presentation  is always powerful and allows the young people to share their feelings and experiences of conflict. Or Jo can start with  workshops in which the young people will be encouraged in a emotionally safe way to share how they feel, their hopes and fears. We can make the workshops work for you.
The young people will be enabled to safely share their experiences during lock down, the changes, the grief, the fear and how they feel about their future. Through deep listening and sensitive facilitation they will feel understood, supported and validated. The workshops will then cover skills including – developing resilience and empathy, transforming anger, listening skills, self-care, self-esteem, , resolving conflict, setting healthy boundaries and mutual support. Hence the participants will be better able to address their challenges, overcome the effects of trauma, look forward to a better future as they are now involved in creating positive change
Please get in touch if you would like us to work with your young people, we are working virtually and hence very flexible. joberry@buildingbridgesforpeace.org
Jo's involvement involved a series of listening workshops with sixth form students. They came up with a topic they wanted to discuss – namely mental health, and the language used around it – and Jo helped facilitate their conversations and guide their feelings into tangible tasks, activities and projects. The students involved felt completely at ease, and empowered by Jo; and she helped them to further embrace their identities and develop their leadership and activism skills. I would wholeheartedly recommend Jo – her approach is hugely effective and engages students of all backgrounds.
OLIVER CREED
Enriched Learning Coordinator
Mulberry School for Girls
Jo Berry is someone you will never forget upon meeting her. During the sessions she made us feel heard like we have never felt before. It felt like a safe space to talk about issues that are bothering us. Jo helped us come up with solutions on what we can do to make the school a more better and safe environment as well as making our minds a happier place. She also taught us techniques to help with breathing, and tried to make us feel at peace with oneself. Jo would always try to understand the situation we were in and helped us to better ourselves."

I have never felt so empowered in my life. I am able to voice my opinions without fear. I was able to be less resentful towards a certain group by being allowed to express my feelings. Sometimes having someone that could listen to you, frees the hate inside of you.

I have become more aware of the problems we face in our world and school and that it is important to voice our concern and take action to bring about the change we want to see. I have gained confidence to talk in front of people Furthermore it has helped me realise that in the future I would like to have  a job which about positive change.

Young person at Mulberry School for Girls.